– At the end of January, you held talks with Russian Foreign Minister Sergey Lavrov in Moscow. How was the atmosphere?
– I visited Moscow for the first time as Foreign Minister, and the visit was a great success. Russia and Pakistan have historically had a good relationship and I hope it stays that way. In these difficult times, we are also trying to expand economic cooperation, and there is an opportunity for this with Russia.
– In February, however, you already spoke in the western part of the world, at the Munich security policy conference. What did you experience there?
– One of the advantages of Pakistan's situation is that we can work with all parties even in this highly divided geopolitical system. Of course, the main topic of the Munich security policy conference was Ukraine. As this is the most significant war in Europe since the Second World War, and we were approaching the one-year anniversary, so we were understandably quite emotional.
Pakistan's position is also that international law, the decisions of the UN Security Council, and the sovereignty of countries must be respected.
At the same time, we also draw attention to the fact that another never-ending war is in no one's interest. Not for the Russians, the Ukrainians, the Europeans, the Americans or the developing world! We also experience that inflation in Pakistan has increased because of the war in Ukraine. We feel the pressure on food and energy, since we import grain from Ukraine, and the West has signed up for energy sources in the Middle East, raising prices considerably.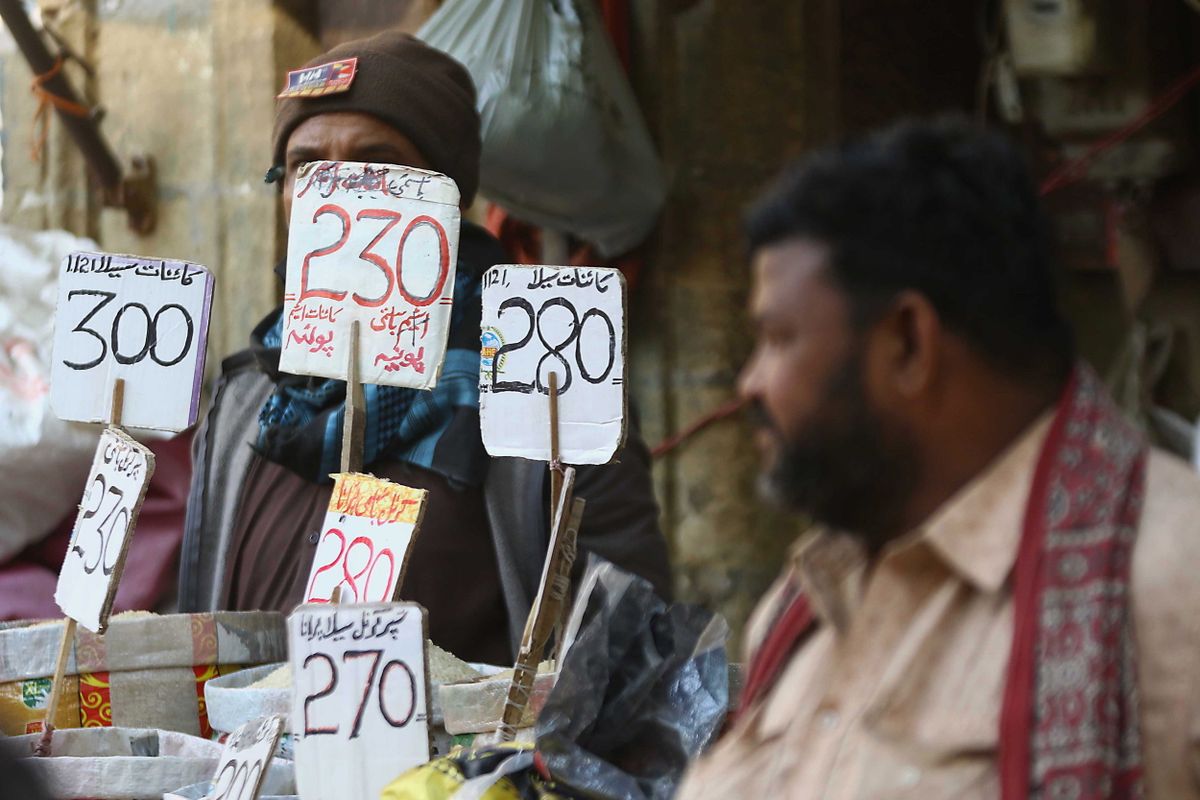 – As far as I know, you also met the Ukrainian Foreign Minister in Munich. Was the Moscow visit mentioned?
No, we didn't talk about Sergey Lavrov. But no matter how hard I talk about power, the theme is always the same: Pakistan supports dialogue and diplomatic settlement of the conflict.
– Does this mean neutrality?
– We have experienced firsthand the effects of the last endless war raging in our neighborhood, and we are still feeling its consequences. When NATO left Afghanistan, the resulting vacuum was exploited by terrorist groups, and terrorism, once defeated, has returned in Pakistan again. We are tired of having to deal with the effects of the war in Ukraine after the coronavirus epidemic that battered the economy.
We do not want another endless war, which is why we urge peace as soon as possible.
– Do you share concerns that the war in Ukraine could have an impact on other frozen conflicts such as Kashmir?
– First of all, I would definitely not call the Kashmir conflict frozen. Especially not since India revoked the special status of the disputed area in August 2019. In addition, they are working to undermine the rights of the Muslim population to make them a minority in their own land.
In a more just world, everyone should be as outraged by this as they are by the violation of Ukraine's sovereignty. They would be much more credible if they demanded compliance with international law and the decisions of the UN Security Council with the same passion in the case of Kashmir.
It is really worrying that in this divided geopolitical environment, these kinds of conflicts tend to widen. But this is not in Pakistan's interest either, we are pushing for dialogue.
– Is there anyone to talk to, how is the relationship with India now?
Their already mentioned decision in August 2019 slammed the door on us, so to speak. Even among those moderate political forces in Pakistan - to which I and my party belong - which until now urged dialogue and agreement.
– The Taliban took over power in Afghanistan a year and a half ago. Are they as expected?
– Look, we can't change what happened in the past, we have to work with what we have. I hope the rest of the world also understands that by packing up and leaving, the problem has not been solved. The new Afghan leadership made certain promises to the West and even to its own people during the negotiations. For example, that others can take a role in the government, that women can study, and most importantly, that they do not allow terrorist organizations to operate in their territory.
More than a year after the fall of Kabul, we are still waiting for the new Afghan government to implement them.
For us, security guarantees are the most important, which is why just the other day, a high-ranking delegation led by the Minister of Defense discussed the issue in Kabul.
– So you are negotiating with the Taliban?
– Like the vast majority of the international industry, we do not recognize them and do not maintain diplomatic relations. But that doesn't mean we shouldn't talk to them at all. Especially in the important questions mentioned above.
– Recently, there have been several brutal terrorist attacks in Pakistan. Do you think these could be related to the takeover of power in Afghanistan?
– You know, since 2008, hardly a week had passed without an assassination attempt. The country hardly had a safe point. Then we launched anti-terrorist operations, got rid of extremists, and the results were already clearly visible. The townspeople became peaceful and safe, foreign investors and tourists arrived, a truly new era began. However, after the fall of Kabul, terrorist groups once again gained new ground. According to our intelligence information, there are several extremist organizations operating in Afghanistan that are preparing for attacks in Pakistan. No country would allow that. Therefore, our top priority is to get the new Afghan leadership to take action against these groups. Of course, the question arises, if they have the will, are they able to do it at all? After all, they don't have their own army, anti-terrorist forces, or even regular border guards.
Of course, I'm not suggesting that we raise an army for them! But the international community must consider how to address the security challenges emanating from Afghanistan.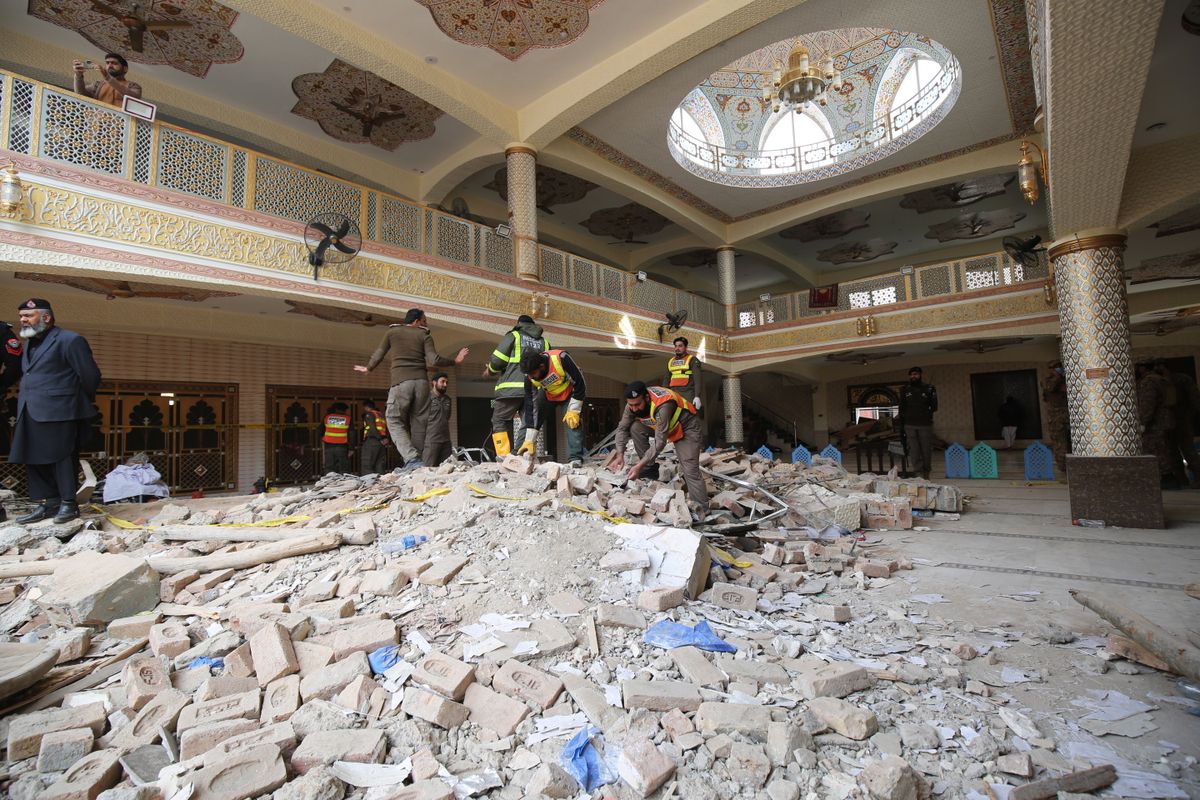 – Last year, the country was hit by unprecedented floods. Are you over it yet?
– Unfortunately not. The biggest climate disaster ever experienced. Floods and monsoons are common in Pakistan, but not on this scale. Just imagine: a third of the country's territory was submerged, every seventh person was affected, five million hectares of crops were lost, and ten percent of the GDP was wiped away. Eight million people were pushed into poverty by the floods, people are starving. In addition, we have already suffered from the coronavirus epidemic, the events in Afghanistan, and the war in Ukraine. This flood literally swept us off our feet. It left a deep wound that will take many years to heal.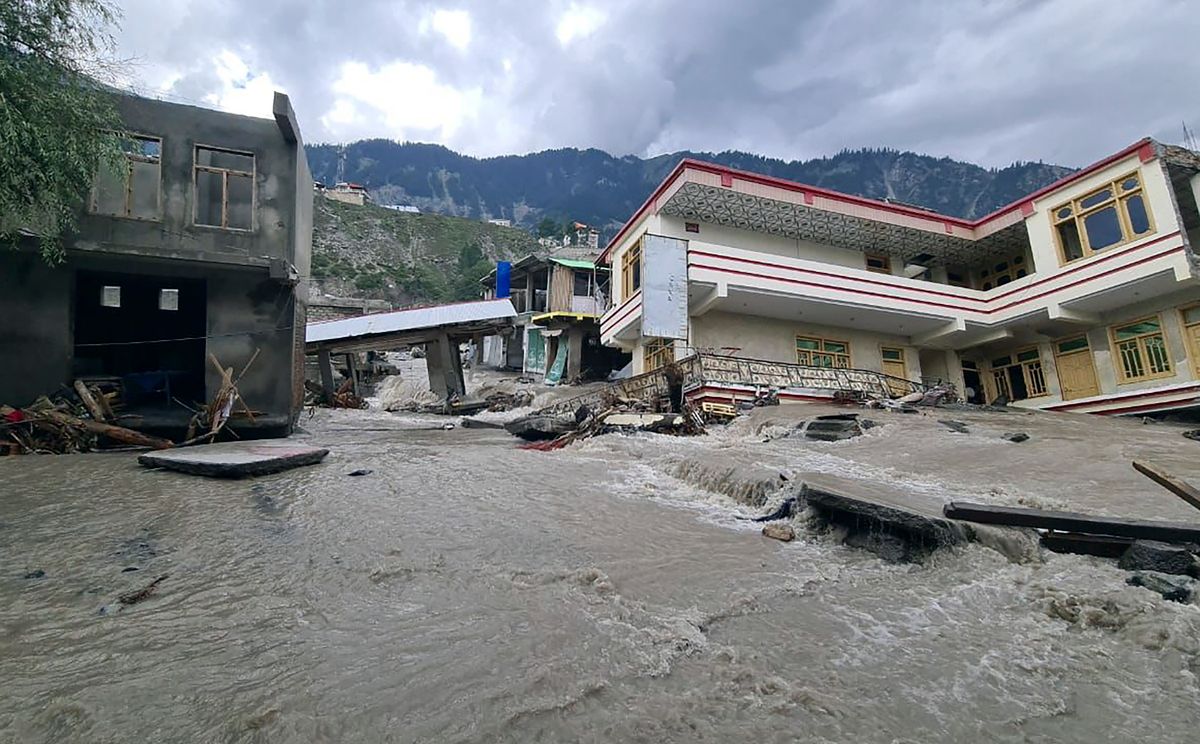 – Economy, security, floods - they have to deal with serious challenges. Could this be the reason why, according to UN data, Pakistanis were the tenth largest group of illegal migrants arriving in the European Union?
– First of all, it is worth putting the numbers into conflict: we are obviously in the top ten because Pakistan is the fifth most populous country in the world. I can say that the Government of Pakistan takes the issue of illegal immigration very seriously and we need to take very firm steps against it. Incidentally, the topic also came up during our negotiations with Péter Szijjártó, who highly appreciated our efforts. At the same time, I also emphasize that we must pay attention to legal migration at the same time.
After all, if there are no legal options, then no matter how strict you are with illegal immigrants, the "demand" will remain. Our strategy therefore rests on two pillars. taking tough action against illegal migration and creating legal mechanisms.
– What brought you to Hungary, what cooperation opportunities are there between our countries?
– Last year, I launched the forum of Young Foreign Ministers at the UN General Assembly; of which Minister Péter Szijjártó also became a member. We met there for the first time, and he immediately took the opportunity to invite me to Hungary. I can proudly say that I am the first Foreign Minister of Pakistan to visit Hungary. We signed three Memorandums of Understanding: on sports, diplomacy, training and education. There is already some economic cooperation. However, I believe that Pakistan is exactly that country, an "undiscovered area" that holds enormous opportunities for those who want to broaden their economic relations.
– Why did you feel it was important to establish such a forum?
– To be honest, I didn't know how it would work. In the end, 10-11 Foreign Ministers gathered from all over the world. I feel that it is especially important for the younger generation to discuss issues freely without the burden of historical memories.
I have experienced - and this would surely be shared by my other colleagues - that sometimes it is more difficult for the older generation to agree with what the young have to say.
If a contemporary says the same idea, it's great, but from a younger person it sounds horrible. Therefore, sometimes we have to prove our truth with redoubled strength. By the way, I experienced this in Pakistan as well. When I proposed a no-confidence motion against former Prime Minister Imran Khan, all my senior enemy allies said: "don't be naive, you can't do that in Pakistan, you need the support of the army!" I answered that I don't need anyone's support, it's enough for me if the army is neutral. And you see, my strategy was successful. Talking to the other young Foreign Ministers, I also found that others also had the experience of not being taken seriously at first because of their age. In addition, the forum opened doors that the official channels would hardly have opened. For example, it may have taken another fifteen years for the Pakistani Foreign Minister to come to Hungary.
Photo: Bilawal Bhutto Zardari Pakistani foreign minister. (Photo: Árpád Kurucz)