As Magyar Nemzet has highlighted in an earlier piece, a reader in Sweden shared with the Hungarian Mandiner portal a video compilation shown to 8th graders in Sweden's public education institutions since 2019. Swedish teachers are using the video in their social studies classes to teach future generations about Hungary.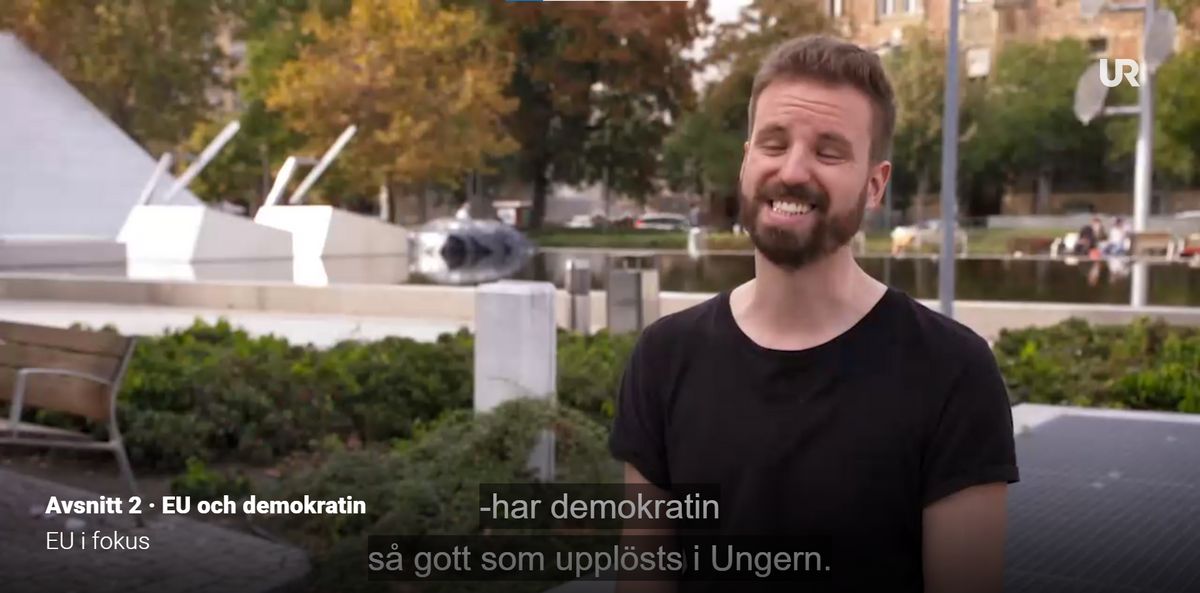 The 10-minute, 40-second film for the discussion of the topic "The EU and Democracy" begins with Marton Gulyas claiming that democracy has been slowly disappearing in Hungary since 2010. The narrator then explains that the government is restricting freedom of the press, freedom of speech and even abolishing gender studies. Commenting his words, a former Swedish MEP said that these actions meant the last straw, and that PM Viktor Orban had crossed the line.
Who is Marton Gulyas?
In response to the case, the Origo news portal has published an article on Marton Gulyas. According to the portal, Gulyas is the third child of a middle-class family, and his father is documentary film director Gyula Gulyas. Marton was admitted to the Hungarian University of Theatre and Film Arts, but did not graduate, spending a total of four months at the institution.
He did not meet the requirements. He was expelled. He explained it by saying that he had a bad relationship with the teachers because of his too radical thinking.
He failed as an artist, but he did not reject public money. In 2008, together with the Kretakor theatre group, he received 120 million forints from former prime minister Ferenc Gyurcsany's government – at that time, of course he did not consider state support unacceptable. Gulyas became politically active in 2012. He spoke at a demonstration organized by the far-left pseudo-civil society organization Hallgatoi Halozat (Student Network). Then, in May 2013, at the premiere of a ballet theatre production by renowned Hungarian dancer Ivan Marko, he interrupted the applause with shouts of protest against state subsidies.
Has Marton Gulyas been sentenced?
In August 2015, he attracted attention for disrupting an exhibition of the Hungarian pavilion at the Venice Biennale. The Gulyas family also aggressively protested against the construction of the border fence by the Hungarian government, forcing the Italian police to intervene. In 2017, Marton Gulyas poured paint on the Sandor Palace, the residence of the Hungarian president, for which he was sentenced to 300 hours of community service.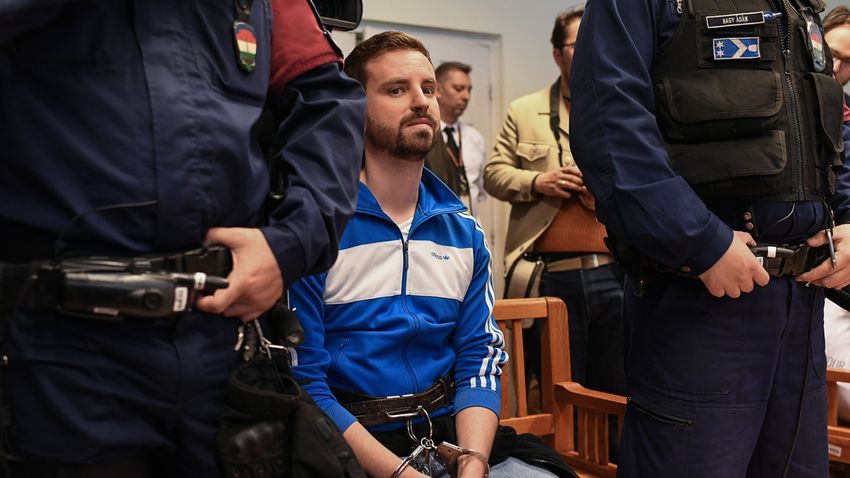 Gulyas was also remanded in pre-trial custody and his court trial was fast-tracked.
It is also worth noting that the income of Gulyas's projects increased before elections: during the 2018 parliamentary elections, the revenue of Kozos Orszag Alapitvany (Common Country Foundation), which was originally involved in Roma integration activities, jumped from a few million forints to tens of millions of forints per year.
The increase, however, was not due to favorable voter sentiment and the resulting public donations, but to the appearance of international donors. The foundation raised €75 in 2015, €13,000 a year later and €100 thousand in 2017, the year before the elections. At that time, they received €26 thousand from the US-based Institute for Democracy, €36 thousand from the Soros-funded Polgar Alapitvany az Eselyekert (Polgar Foundation for Opportunities), and €31 thousand from citizens' donations. In the year of the parliamentary elections, the foundations total income jumped from €100 thousand to €236 thousand, mostly from donations by the aforementioned Institute for Democracy, the Soros-funded Alternativ Kozossegek Egyesulete (Alternative Communities Association), the Polgar foundation and other companies.
Foreign donors
Gulyas's YouTube channel Slejm, launched in 2015 and renamed Partizan in autumn 2018, and the foundation behind it, have followed a similar path to the activist's previous projects. In 2020, the Partizan Rendszerkritikus Tartalomeloallitasert Alapitvany (Partizan Foundation for the Production of System Critical Content) had an income of just €14 thousand, according to its financial report. In the year before the elections, it reported a total income of €709 thousand, with a taxable profit of almost €208 thousand.
This significant increase was once again due to foreign donors: in December 2021, the foundation announced that it had won $15,000 from the German Marshall Fund and $200,000 from the Foundation for Democracy and Pluralism (around HUF67 million at today's exchange rate) in a restricted tender.
On its Facebook page, Partizan also reported that the National Endowment for Democracy (NED), backed by the US legislature, had provided a grant of $98,000 for the channel's 2022 election roadshow. Moreover, Marton Gulyas has never denied that he has received support from the US, and he recently returned from an overseas scholarship program, also funded by the US government.
Surge in revenue
The foundation's annual report shows that Partizan doubled its income to €1.3 million. Within this, revenue from grants increased the most, from €184 thousand in 2021 to €645 thousand in 2022, an increase of almost 3.5 times.
Despite this, Partizan's net revenue went up only slightly from €29 thousand to €33 thousand, while its pre-tax profit fell from €206 thousand to €100 thousand.
It is also worth noting that personnel expenses rose more than five-fold, from €70 thousand to €314 thousand. This shows how much Partizan's staff grew in a single year. According to press estimates, a total of eighty people may have worked for the channel so far. The report also reveals that almost €1 million in funding came from non-individual donors, but does not specify how much each organization contributed to Partizan's activities.
Cover photo: Marton Gulyas (Photo: screenshot)